Trópos
Trópos is a system- and site-specific sound installation I developed for the Klangnetze project. In Trópos two sine oscillators interact with the sounds picked up by the microphone, generating emergent sound developments which are strongly dependent on the acoustic environment in which the piece is installed.
The official documentation of Trópos is currently (Aug 30th 2022) in the making. This page collects preliminary impressions of Trópos in the form of sound recordings and pictures. More infos about this piece are also available at the Trópos Research Catalogue entry.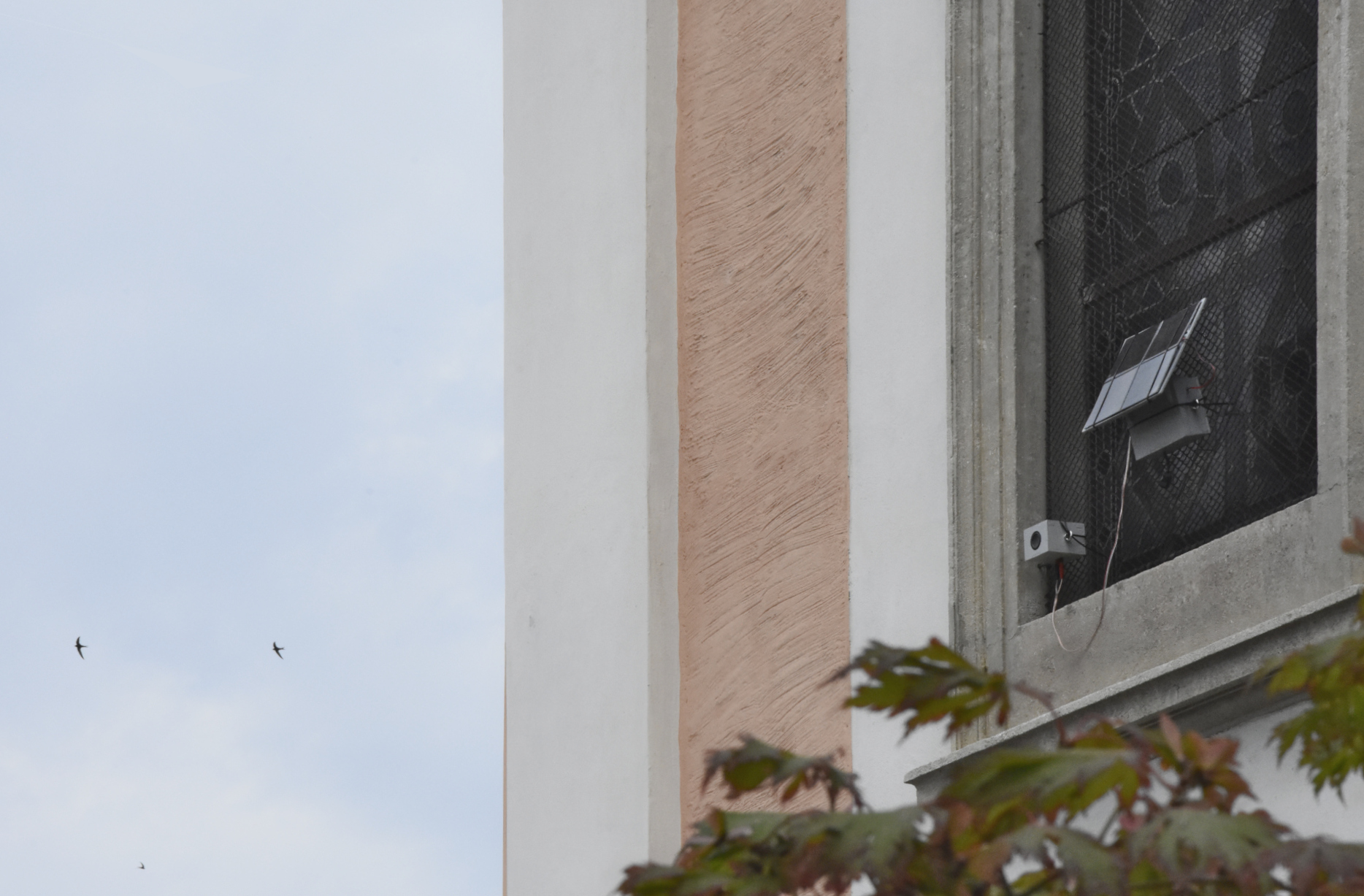 Recordings
Binaural. Please use headphones.